Main content
Machine Shop
---
Carousel content with 4 slides.
A carousel is a rotating set of images, rotation stops on keyboard focus on carousel tab controls or hovering the mouse pointer over images. Use the tabs or the previous and next buttons to change the displayed slide.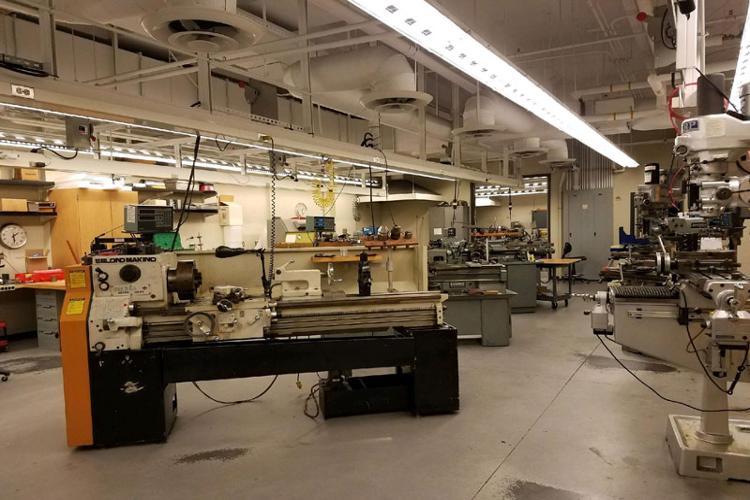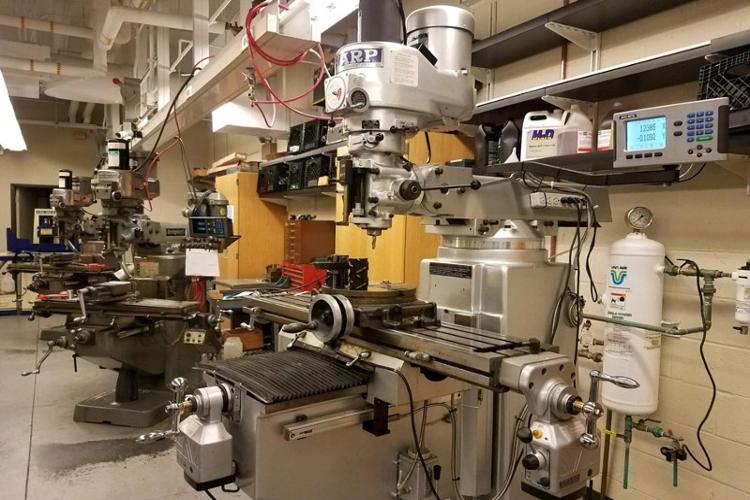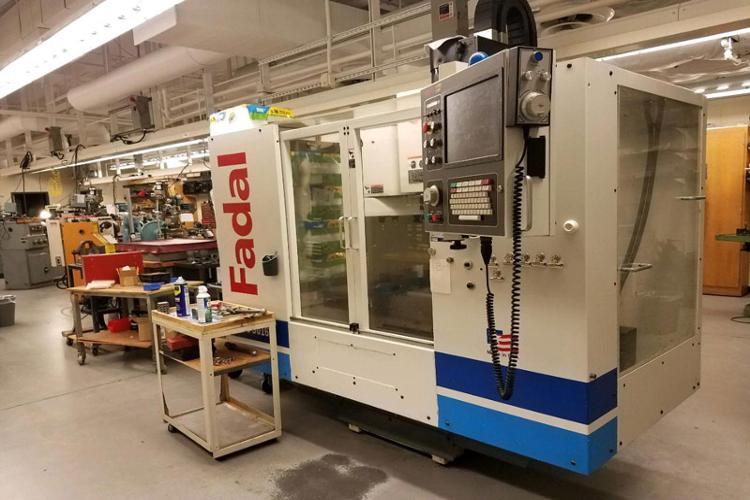 Slide 1

Slide 2

Slide 3

Slide 4
Our 3000 square foot facility is located on the ground floor of the Math and Science Center. It is located at 400 Dowman Drive, just next to the Oxford building. We are on the first floor in room W101.The Physics Department Machine Shop is open to the entire Emory community for all of its research and repair needs. Note that we do not repair equipment from non-Emory affiliated resources. Submit a project request online, by using the Emory Professional Practices Management System (PPMS):
We offer Milling, Turning and Grinding on manual machines in addition to a Computer Controlled Machining Center (CNC) for multiple and complex parts.
We have the capabilities to weld most common materials, such as stainless, aluminum, and steel. We offer several different types of joining such as MIG, TIG, stick, spot, Oxy-Acetylene, soft soldering, and brazing. Plasma and Oxy-Acetylene cutting are available. Vacuum tight welds and seals are accommodated for most any project.
We perform services on various optical instrumentation such as microscope stage modifications and telescope repair and we maintain the Emory Observatory.
We also provide a variety of other services such as heat treatment for hardening and annealing of metals, painting, minor woodworking and even Helium Leak Detection on vacuum systems.
Our work frequently requires us to leave the shop, so to ensure we will be available, please schedule an appointment.
COVID-19 Update: Due to the stringent protocol for mitigating contact, proper social distancing and mask are required for visiting our shop. Most project requests can be completed using the on-line form, but if you need consultation, you must schedule an appointment. The Math and Science Center is not accessible to departments other than Physics, Environmental Science, and Mathematics during this crisis so please give us a call if you need immediate assistance.